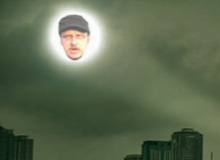 The Nostalgia Signal was a device used by The Nostalgia Critic to summon aid in times of need.
One one occasion, it was spotted by Linkara, who aided the Critic in reviewing a film, after it had rendered the Critic mute. Also there to help the Critic was Spoony, who hadn't seen the signal, but broke into the Critic's house regardless.
Ad blocker interference detected!
Wikia is a free-to-use site that makes money from advertising. We have a modified experience for viewers using ad blockers

Wikia is not accessible if you've made further modifications. Remove the custom ad blocker rule(s) and the page will load as expected.