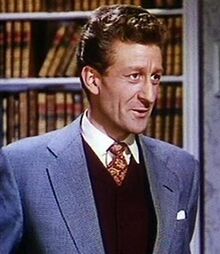 Charley Sterling was the brother of Henry Sterling.
When his brother was hypnotized, Sterling attempted to help him, with mixed results.
Researchers have noted his resemblance to The Third Doctor, though he existed before the Doctor Who Multiverse itself. Especially notable, however, is his encounter with Detective Inspector Martin, who greatly resembled The First Doctor.
Ad blocker interference detected!
Wikia is a free-to-use site that makes money from advertising. We have a modified experience for viewers using ad blockers

Wikia is not accessible if you've made further modifications. Remove the custom ad blocker rule(s) and the page will load as expected.